The May 2016 Edition of the International Festival of Vocal Music, "A CAPPELLA", established in Leipzig in 1997 by the Ensemble amarcord, opened with amarcord's popular "European Romantic" program May 20 at St. Michael's Church followed by a May 27 concert of Monteverdi's Marienvespers with the Lautten Compagney Berlin at the St. Thomas Church, and ended at the final gala concert at the Gewandhaus May 29.
Other ensembles of the 2016 Festival were the Gothic Voices from the UK, Hungary's Fool Moon and Jazzation, a supergroup called Leveleleven combining Rajaton from Finland and The Real Group from Sweden, Shavnabada from Georgia, La Colombia from Spain, and the popular group from Cologne, Basta!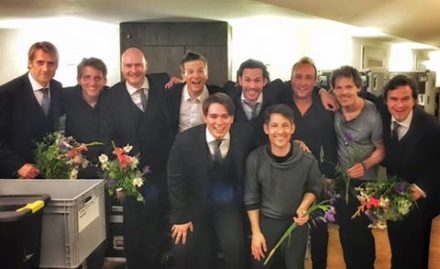 Following the Festival, amarcord's next appearance was the closing concert of the Stockholm Early Music Festival with the Thuringia Bach Festival Ensemble when amarcord was joined by a boys choir, brass quartet, and organist, to form the Thuringia Bach Festival Ensemble.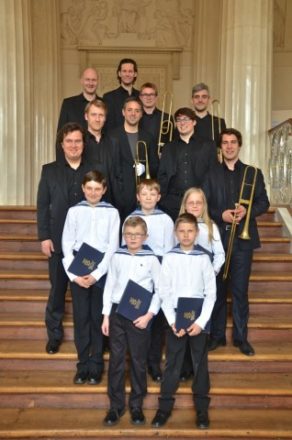 Among their 2017/18 season offerings will be a program celebrating the 500th anniversary of the Lutheran Protestant Reformation, which occurs October 31, 2017, immediately followed by a tour of North America from November 3 – 19, 2017.