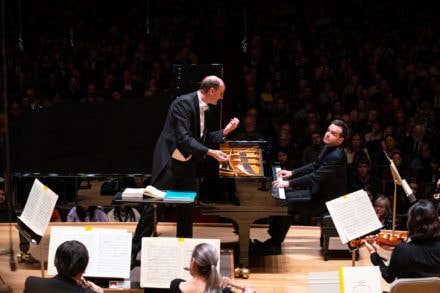 Francesco Piemontesi recently finished a subscription week of Mozart's Piano Concerto K. 459 with the Boston Symphony Orchestra.
"…it sounded absolutely effortless. Even in the sparkiest moments, Piemontesi landed on the notes with a light bounce."
"…thanks to Piemontesi's dynamic pianism, the piece stood tall on its own."
In May, he performs recitals in Lincoln Center's Great Performers series and at San Francisco Performances, and releases his second Liszt disc on Orfeo.