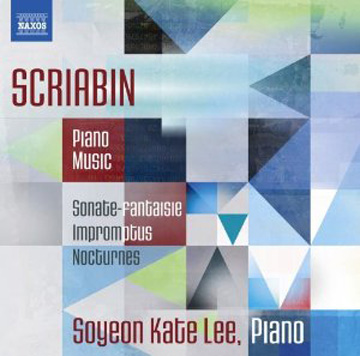 Pianist Soyeon Kate Lee began her spring season with the release of an all-Scriabin solo album from Naxos, and performances of solo and duo concerts in New York.
Earlier this month, Lee and her husband, pianist Ran Dank, offered four-hand performances of works by Schubert, Debussy, Liszt, and Barber at Bargemusic, Brooklyn's distinctive floating concert venue.  (Watch video of Lee and Dank performing Brahms Waltzes Op. 39.)
Lee celebrated her new album last week with a solo recital presented by Concert Artists Guild (of which Lee is an alumna, having won the Competition in 2004) at the Jerome L. Greene Performance Space, performing Scriabin selections from the disc, contemporary works by Lera Auerbach, and the world premiere of Six Preludes after Chopin by Miguel Roit-Francoli.
This week Lee performs a solo recital at the College of Charleston International Piano Series and next month, she travels to Hawaii where she will perform Mozart's Piano Concerto in A Major, K. 488 with the Hawaii Symphony Orchestra. She will then be joined with Dank to perform their duet programs again with the Hawaii Concert Society on May 10, and at theKahilu Theatre on May 11.
Lee performs Scriabin, Impromptu, Op. 12, No 2, below: