Cellist Mark Kosower enjoyed a rich fall season with performances of Elgar's and Dvörak's cello concerti; Bloch's Schelomo; and Tchaikovsky's Variations on a Rococo Theme; with symphony orchestras in Buffalo, Naples, Toledo, Las Cruces, and Phoenix
"Kosower's cello sang with a fervent voice against a sea of brooding emotion: moving, prayerful, artistically driving toward a higher plane."
– Wayne F. Anthony, Toledo Blade, October 29, 2016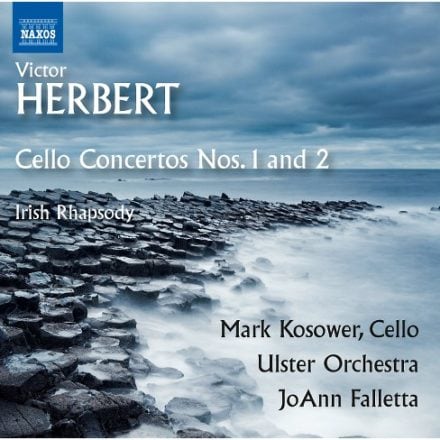 Last year, Mark celebrated the release of his album of Victor Herbert Concertos Nos. 1 and 2, recorded with the Ulster Orchestra led by JoAnn Falletta.
"An elegant player with fine-grained tone, sensitive phrasing, and fluent technique, Mark Kosower is the perfect advocate for these two concertos. Never aggressive in his playing, his lyrical gifts shine through even in the climaxes."
– Timothy Robson, Cleveland Classical, July 22, 2016
Having recorded the two discs comprising the complete Ginastera works for Cello on Naxos (one of his two cello concerti, the other of solo pieces), Kosower also celebrated the Ginastera legacy in recital at the Cleveland Institute of Music.
"Kosower's virtuosity was on almost relentless display. Time and again, one's jaw dropped as the cellist, suavely bolstered by his partner, exploited his instrument in ways almost beyond belief, to stunning and haunting effect."
– Zachary Lewis, The Plain Dealer, September 26, 2016
Next up, Mark plays a subscription week with the Cleveland Orchestra as the soloist in Strauss's Don Quixote from April 20-22.