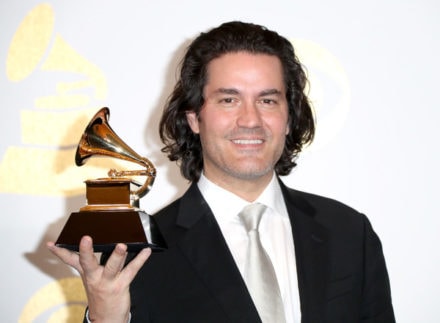 "Psychologically, I am bound to this piece," Bailey says. "Most things we play, we're reinterpreting the past. This is new music. This was written for me. This is the present and the future, and that excites people." – As told to byTed S. McGregor Jr, February 13, 2017
Congratulations to the golden man of the hour! We are excited to share that cellist Zuill Bailey won the "Best Classical Instrumental Solo" GRAMMY for his live recording of Michael Daugherty's Tales of Hemingway with the Nashville Symphony Orchestra and music director, Giancarlo Guerrero. The recording also won in the category "Best Contemporary Classical Composition".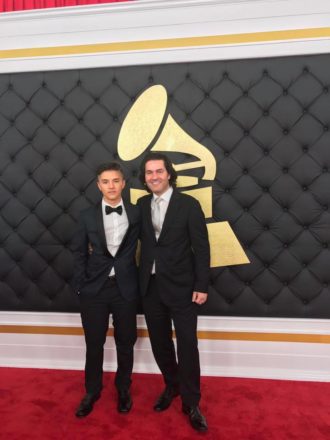 Zuill enjoyed the GRAMMY Awards ceremony with his son, Mateo, in LA last weekend, and dedicated the award to his mother.
Inspired by the adventures, literature, and life of American author and journalist Ernest Hemingway, Michael Daugherty composed Tales of Hemingway, an homage to the 20th century writer. In four parts, Daugherty takes the piece from the American grassroots tradition of where Hemingway grew up, to a more exotic flavor as the narrative travels from Michigan to Spain and Cuba.
In addition to the two GRAMMYs, the album has also won a GRAMMY in the category "Best Classical Compendium". Widely performed across North America already, Tales of Hemingway has been heard with Zuill Bailey and the symphony orchestras in Detroit, Erie, Virginia, Asheville, Evansville, Roanoke, and with the Busan Istanbul Philharmonic in Turkey.
Listen to Tales of Hemingway performed with the Detroit Symphony Orchestra, here.
Learn more about the piece and orchestration, here.